We all are aware of this term VIP culture, quite common especially in Asian countries like Pakistan and India where a long trail of cars are just following one car of a minister or a well off person (and they called it protocol) so that's what VIP culture is for Pakistanis and Indians and yes! This VIP culture also sabotages the traffic system as well. Because normal people cannot bypass the road while this VIP movement is going on. Anyways, VIP concierge means those who give services and facilitates foreigners when they visit to any country other than their hometown. Generally, we have witnessed a very well-mannered guy/girl, good looking who can speak more than one language, takes care of foreigners and assists guest in various tasks especially in hotels and resorts. The tasks includes making reservations for spa, restaurants, recommending point of interests, hot spots, night life and all (includes making arrangements like transportation and hotel reservations as well).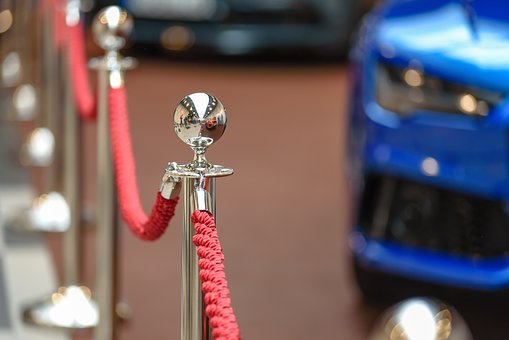 Broadly concierge can be divided in two categories one luxury concierge and the other is lifestyle concierge. In simple words luxury concierge reflects a travel agency which provides full time facilities for some specific area and country. Actually this word 'concierge' has been extracted from a French phrase 'comte des cierges' which denotes a person who all the time ready to provide VIP services lit the candles and maintain them at major events. So basically luxury concierge can be called a tailored vacation especially for those who has lot of money to spend on a vacation and who wants someone always there to listen to their needs and arrange things exclusively for them.
Life style concierge can be defined as the angle of management the lifestyle by generating the best resources and services for the business and personal requirements. A lifestyle concierge offers a tension free lifestyle to a person, so that he/she could concentrate more on something which is important in life. Folks! We all are dependent on each other somehow; there are some worthy facilities provided by the companies which reduces the tension of actual planning. One thing which should be mentioned, not everyone can afford the cash security services as it involves and requires some serious bucks in order to get availed.
On the other hand, this facility makes the overall experience memorable. Imagine what's better than having everything arranged in order and served in front of a person, even when he/she is out of town or country. Sigh! It's like heaven in international market VIP concierge is very common and this service flourishes even more in tourist attraction countries for example: Thailand, Bali & Indonesia etc. Why wait then just grab the phone and make some serious arrangements for the next holiday destination.